Innovative designs. Precise manufacture.
Tru-Tension designs, manufactures and sells a range of high quality maintenance solutions. All of our products are designed to withstand regular use while maintaining affordable prices. There is nothing quite like our leading products, the Tru-Tension Chain Monkey and Belt Monkey, on the market. Patent protected, our innovative designs have helped motorcycle and motorsport enthusiasts across the globe achieve precise chain and belt tension.
Tru-Tension also design and formulate high performance lubricants and cleaning products to keep all moving components and bodywork in the best condition for reduced wear and increased performance.
Our products are right for all levels of enthusiast; whether you are an inexperienced rider, a daily commuter or a competitive racer. Our products are sold through our own website and various other online and offline retailers.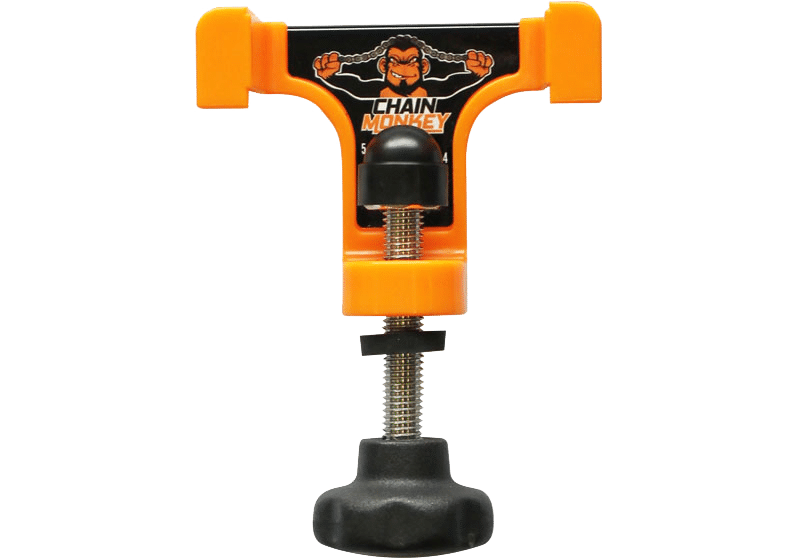 Optimum performance or general maintenance?
Our range of products are predominantly designed for the motorcycle and motorsports industries for all levels of riders and drivers; from newbies who are starting out to professionals looking for marginal gains in order to get an extra advantage.
Tru-Tension products meet the following customer needs:
New motorcyclists who want to set chain tension correctly. Instead of them paying for it to be set correctly, they are able to complete the task independently and cheaply. A great introduction to DIY maintenance.
Experienced riders who find it a time consuming task to align the rear axle at the same time as achieving the correct chain tension.
Motorcycle commuters and tourers who need to check and set the chain tension on a regular basis to decrease wear. The tool reduces the time and complexity of completing a tedious routine task.
High performance motorsport riders and professionals who require a fast use tensioning tool with precise accuracy.